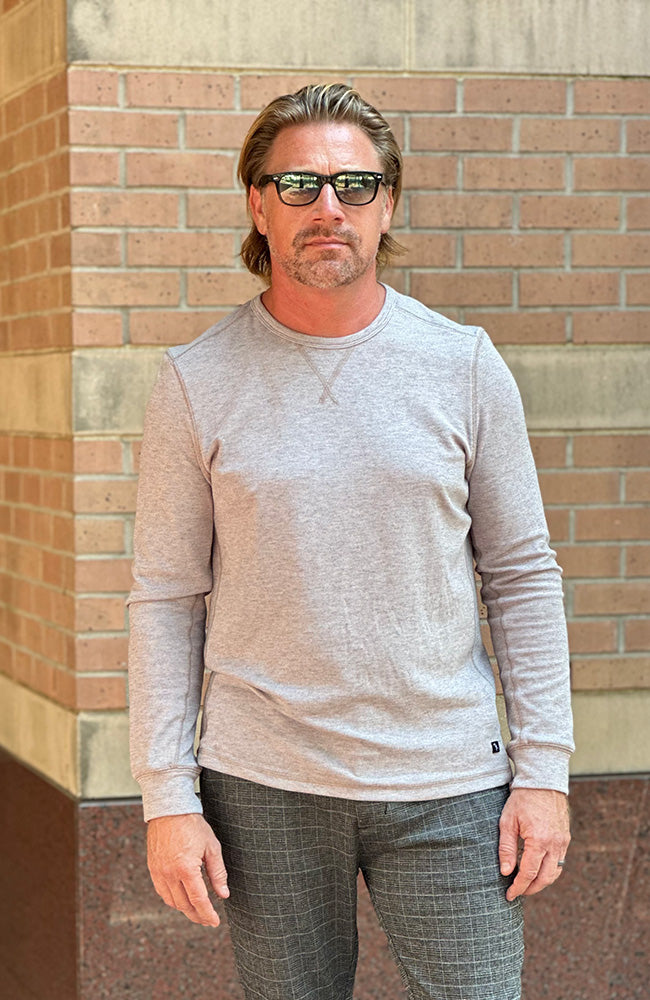 Rum Raisin Long Sleeve Crew Neck Sweatshirt
Rum Raisin Long Sleeve Crew Neck Sweatshirt
$ 69.95
Our Heather Rum Raisin Long Sleeve Crew Neck Sweatshirt for men is the epitome of versatility in your wardrobe. This classic sweatshirt, in a stylish rum raisin hue, effortlessly balances comfort and style. With its long sleeves and crew neck, it offers a timeless look that can be dressed up or down to suit your mood and occasion.
Pair it with your favorite denim for a dressier ensemble that's perfect for casual dinners or a night out with friends. The rum raisin shade adds a touch of sophistication, making it easy to elevate your denim game with this sweatshirt.
On the other hand, when you want a more relaxed, dressed-down look, simply match it with your go-to joggers. The comfortable fit and soft fabric of this sweatshirt make it ideal for lounging, running errands, or unwinding at home.
* 55% Cotton 38% Polyester 7% Elastane
* wash cold and air dry for care